Commercial Scrapyard
Commercial Scrapyard Service Cost
Live green! Work green! Contractors, homeowners, realtors, property managers and businesses that care about the environment use Total Recycling and Waste Solutions.
Tampa Commercial Scrapyard
Total Recycling and Waste Solutions has served the Tampa and Northern Florida since 1999, specializing in commercial and residential, demolition, deconstruction, debris removal and recycling services for contractors, homeowners, property managers and businesses both large and small.
Commercial Scrapyard Near Me
Whether you're an environmentally conscious homeowner, contractor or building owner that needs to comply with LEED and other recycling requirements, Total Recycling and Waste Solutions provides fast reliable professional services 7 days a week.
Best Local Commercial Scrapyard 33601
Recycling and Green building is here to stay, but complying with all the new recycling laws and regulations increase your cost of doing business. We all want to help the environment, especially since over 60% of all waste sent to landfills is generated from construction and home improvement projects, household and business waste.
Price Quote Commercial Scrapyard Tampa
Effectively managing your waste, salvaging materials for donation and reuse make a difference, and if done right, can help offset any additional costs by getting you tax write offs or cash back. All of the services Total Recycling and Waste Solutions provides maximize the possibility of taking advantage of these incentives, while getting your project done quickly, efficiently and professionally at an affordable price.
"Recycling is to convert waste into reusable form so that materials can be re-introduced or returned to a previous stage in the cyclic process."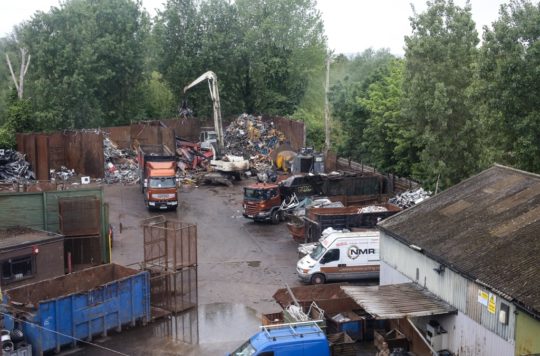 Total Recycling and Waste Solutions as our name implies, means we work as hard as we can to assure whatever can be recycled, will be recycled. Whether it is a small hauling job at your home or office or a large construction site clean-up, we source separate recyclables to assure your items and materials have a second chance at life.
In addition, we document and provide proof of recycling by using Green Halo, and provide our customers with online access to their recycling reports, making it easy to comply with local municipal and LEED recycling requirements.
Environmentally
Total Recycling and Waste solutions agile frameworks to provide Bring to the table
Friendly
Total Recycling and Waste solutions agile frameworks to provide Bring to the